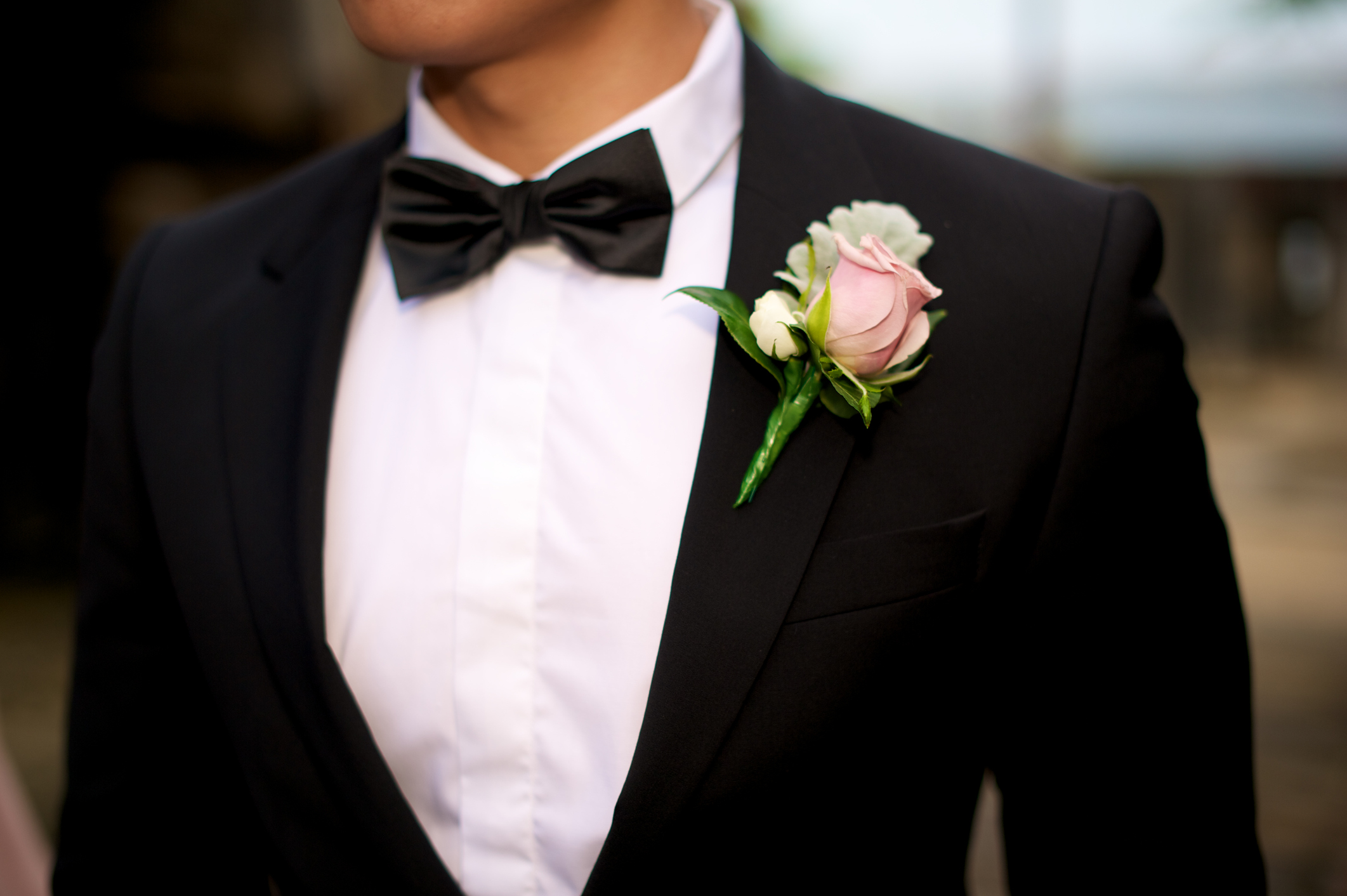 Are your groomsmen out of town?
The single largest misconception in the tuxedo industry begins and ends with the out of town members of your wedding party. Some tuxedo rental outfits will have you believe that you need a company that has many, many locations throughout the country so that individual member of your party can go to the store closest to them. This notion began about 10 year ago with the advent of the 'warehouse' type of operation. However, it has been a common courtesy in the industry to measure someone for an out of town wedding for as long as tuxedos have been in fashion (over 130 years!).
Your groomsman simply goes to a tuxedo rental store in his area and asks for a courtesy measurement (you can download the form from our website). Then he calls us with his measurements. That's it! When he arrives for your wedding, we have a tuxedo waiting for him as part of your group order. Everything matches, and any adjustments can be made on the spot! Your groomsman does not have to worry about traveling with his tuxedo or forgetting something and you have the peace of mind that everything will be perfect for your big day. Hassle free! We guarantee it!